Services

Explore our many services.
Family Library Cards
Please review the following before applying for a library card:
Library cards are issued one per household.
A parent or guardian must fill out an application, provide one reference, and two forms of ID; 1 picture ID and 1 current proof of address.
Cards for out-of-state residents are $25 per year.
Please allow 24 hours for processing. Materials may be checked out afterward.
There is a $2 replacement fee for lost or damaged cards.
Library Card Application
Computers
The library currently has four public access computers and free Wi-Fi service.
Copies from both the copier and laser printer are 15 cents per page
(Limit: 10 copies per day.)
hoopla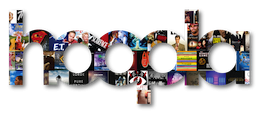 Did you know your SEKnFind library account now grants you free access to over HALF A MILLION digital titles?
To get started, you'll need to know:
– Which Library Issued Your Card
– Your Library Card Number
– Account Password (PIN)
Interlibrary Loan
Most materials that are not available at JPL can be borrowed from other Kansas libraries through interlibrary loan. These materials can be checked out for two weeks. Special needs can also be addressed through ILL from the Southeast KS Library System. Descriptive Video Service home videos, Print-Braille books, recreational therapy aids, and BiFolkal reminiscing materials for older adults are all available.
Kansas State Library eBook Lending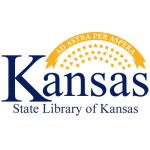 The State Library of Kansas works with Kansas libraries to provide digital library books for all residents, which includes downloadable audiobooks and eBooks. Most require a Kansas Library eCard for use.
Visit
Library Aware Newsletters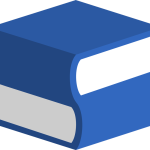 Sign up now to stay informed.
Online Catalog
We have an extensive online catalog, powered by Atriuum Book Systems.
Visit
State Library of Kansas Cloud Library
All Kansas residents have unlimited access to Cloud Library with a Kansas Library Card. Kansas Library Cards can be obtained at JPL.
Visit
Talking Books Service
This service provides recorded books and magazines to persons who are print handicapped, those who cannot see to read or who cannot physically handle books. Choice of recorded materials and playback equipment are loaned at no charge to eligible patrons of all ages.
For questions or to order items, call Beckye Parker, SEKLS Special Needs Consultant, toll-free at 1-800-279-3219.
Johnston Public Library
210 West 10th
Baxter Springs, KS 66713
► Library Hours
Mon: 9:00 - 6:00
Tue - Fri: 9:00 - 5:00
Sat: 9:00 - 12:00
► Phone
Baxter Springs, KS Weather